When creating a BizTalk Server VM (from « BizTalk Server 2016 Developer » template for instance) on Azure,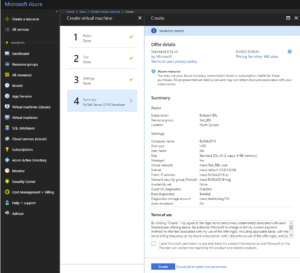 BizTalk tracking simply does not work.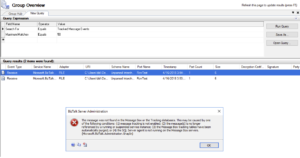 To fix the issue, open SQL Server Server Management Studio and execute the following query :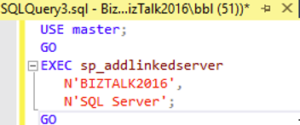 Where « BIZTALK2016 » is the BizTalk Server host name previously created.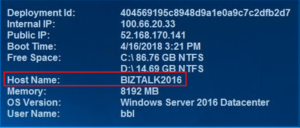 This command creates a linked server which will allow distributed queries to run against this server.
More information : https://docs.microsoft.com/en-us/sql/relational-databases/system-stored-procedures/sp-addlinkedserver-transact-sql?view=sql-server-2017.